Today we launch a new website : experience-library.io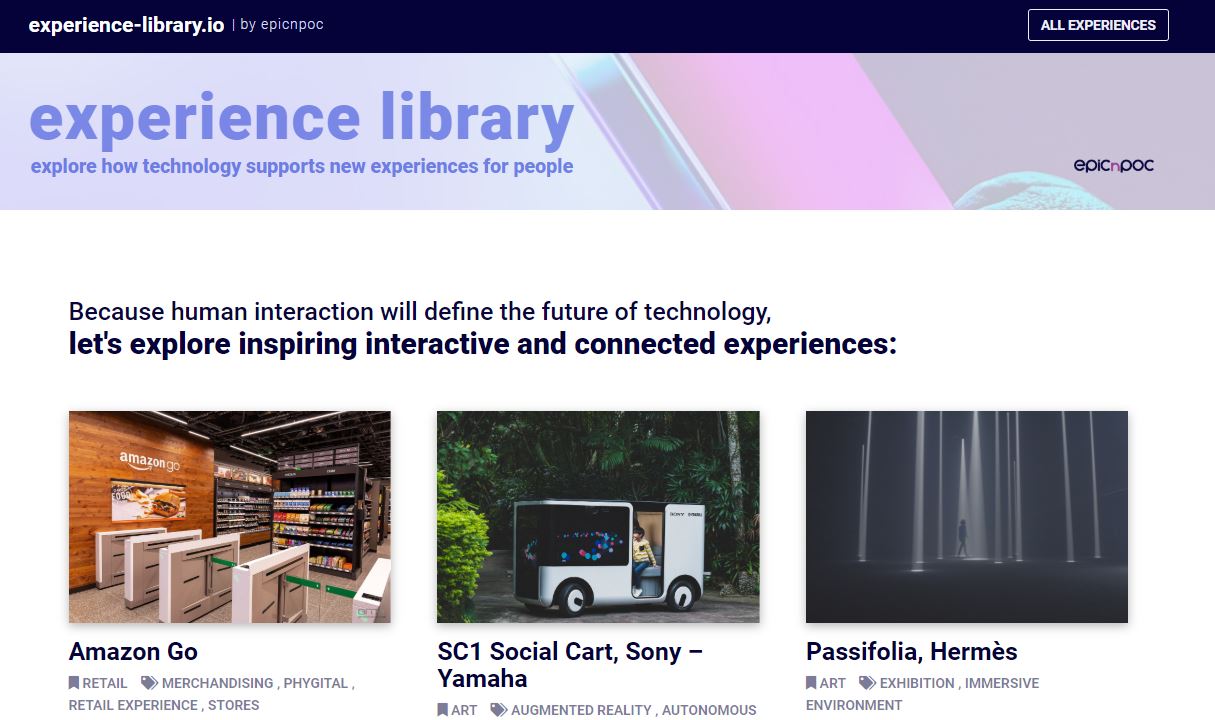 ---
EN (Fr below)
As we announced here, the epicnpoc team has been busy these last months!
And as the result of this activity, today we launch a new website : experience-library.io for user-experience benchmarking.
Our plan was to setup our own activities of benchmark and scouting for the user experience. So, after a short discussion about it, we decided to bring this ressource to our community and to share it with you!
Our goals :
Describe and share an interesting experience setup every week!
Scout in all possible industries
Focus on explaining how the original intentions are made possible through technology eco-systems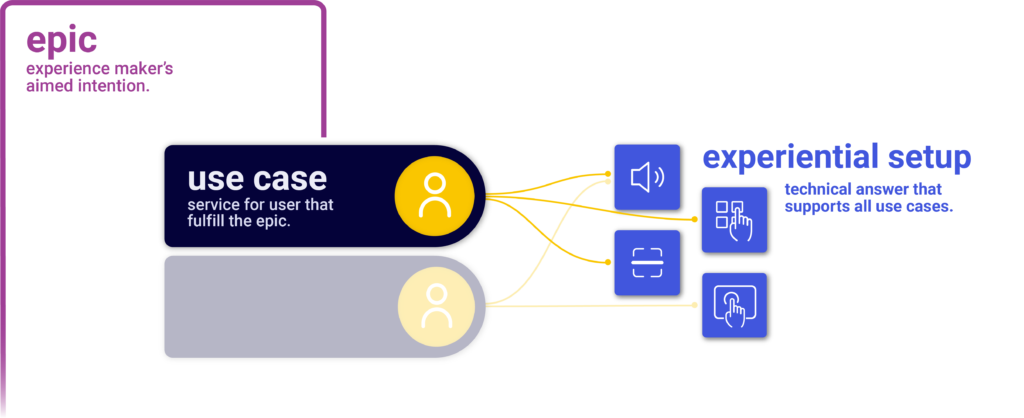 We took this initiative because we thought some of you might be interested in. So, all feedbacks about experience-library.io are more than welcome, tell us what you did liked, what you did not liked, what is missing… and if you want to contribute!
This website only reflects our own view on the projects we describe.
We are not comissioned by any of these companies and we are not journalists, just a group a people interested in technologies and user experience!

Follow us on LinkedIn to have the weekly experience update !
See you soon on experience-library.io !
FR
Lancement de experience-library.io par epicnpoc
Comme nous l'avions évoqué ici, l'équipe epicnpoc était bien occupée ces derniers mois!
Et le premier résultat de cette activité est le lancement de notre nouveau site : experience-library.io dédié à l'analyse des expériences utilisateurs.
En effet, le benchmark et l'analyse des expériences utilisateurs fait partie de nos plans depuis le début, notamment pour guider notre développement produit. C'est donc après une rapide discussion sur ce sujet, que nous avons pris la décision de rendre cette ressource publique et de la partager avec vous!
Notre but :
Décrire et partager une expérience utilisateur chaque semaine!
Explorer le plus grand nombre d'industries différentes
Expliquer comment les intentions de départ ont été réalisées à l'aide des différentes technologies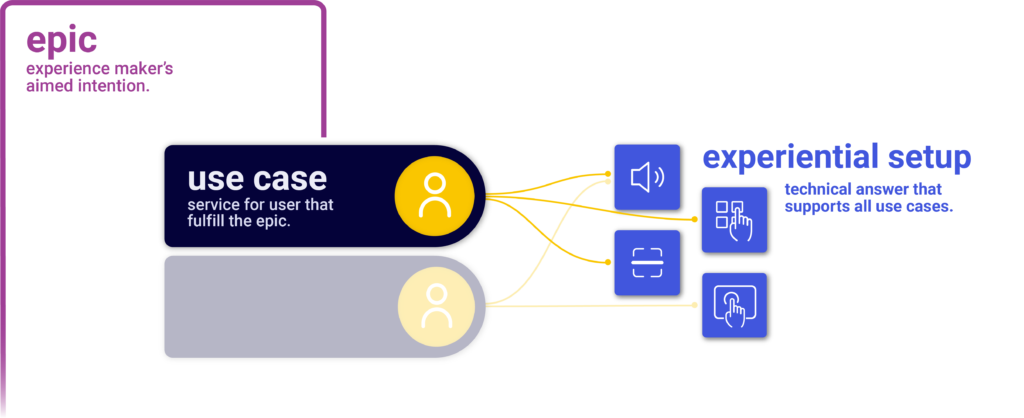 Nous avons pris cette initiative en pensant que vous seriez surement intéresses par ces analyses. Tous vos retours au sujet de experience-library.io sont donc plus que bienvenus, dites nous ce qu'il vous plaît et bien sûr, ce qu'il ne vous plaît pas ou vous manque… et si vous voulez participer!
Ce site et ces analyses reflètent uniquement notre point de vue sur les projets décrits.
Nous ne sommes pas commissionnés par les différentes sociétés citées et nous ne sommes pas non plus journalistes. Seulement une équipe passionnée par l'utilisation des technologies pour la mise en place des expériences utilisateurs!
Suivez-nous sur LinkedIn pour recevoir votre mise à jour hebdomadaire d'expériences utilisateurs !
A bientôt sur experience-library.io !