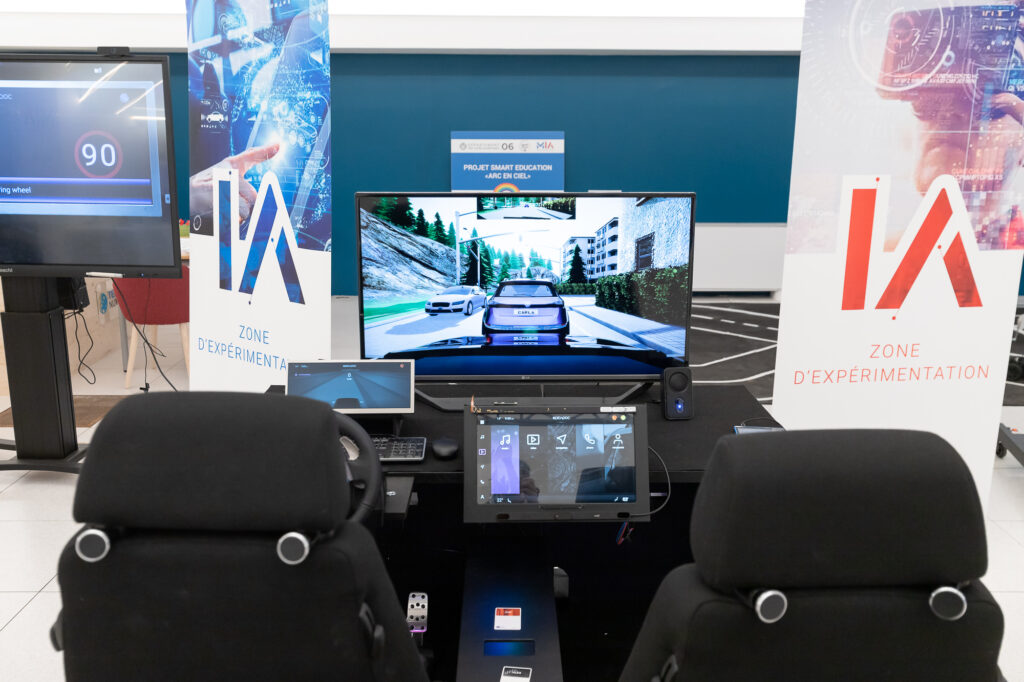 Test
Test
Test
Test
Test
Test
Test
Test
Test
Test
Test
Test
Test
Test
Test
Test
A car that adapts to those who use it
The facial recognition software serves to automatically unlock the car as the driver moves close. All it takes to open the doors is a simple touch of the tactile Renault logo located on the replacement B-Pillar. The suicide doors combined with the non-existent B-Pillar make for an easy-access compartment that reiterates the sense of safety and inclusiveness that guided the creative teams during the design phases. They open onto a sleek interior, where technology creates added comfort for passengers as it adapts to each individual's specific use.
As such, when climbing aboard, the cockpit and seats move back, so as to give passengers and the driver maximum room to move around in. They then move back to a more suitable position by adapting to the morphology of each user.
In addition to the main screen, the interior also features 10 small widget screens, that are readily adaptable, intuitive and configurable:
4 widgets on the dashboard, to the right of the steering wheel, with the following functions to choose from: music, video, navigation, temperature settings, heart rate, pollution;


2 widgets on the dashboard, to the left of the steering wheel with the following functions to choose from: PRND (automatic gearbox) settings, door lock/unlock, battery level, and range;



2 widgets on the back of the centre console, and 2 widgets on the left and right of the front door panels with the following settings to choose from: seat position adjustments, door lock/unlock, power windows, interior lighting colour settings, music.
Content from the widgets can be transferred to the large screen on the dashboard, to everyone can safely share in those little moments of life.