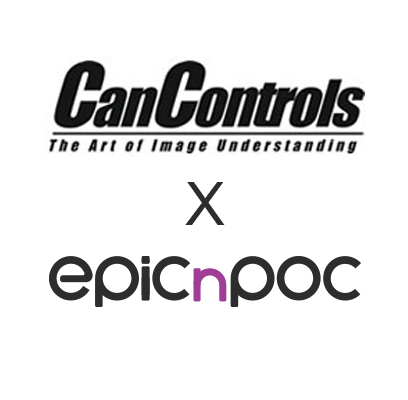 CanControls and EPICNPOC announce a collaboration to boost intelligent cockpits with a user monitoring system.
After delivering many projects together for major OEMs and Tier 1 suppliers, CanControls and EPICNPOC are collaborating to deliver a user-in-loop system with advanced driver and cabin monitoring functionality. Through video-based features such gaze, facial behavior, heart- & respiration-rate and body-posture estimation, the system will be able to assess the user's psycho-physiological state and to predict her/his manual, mental and health readiness to drive, addressing the need for intelligent and adaptive road safety products. This innovative system will incorporate the major trends and new regulations in Advanced Driving Assistance Systems and autonomous driving.
The goal of the project, called ADAVEC, is to productize an authority transfer management feature to mediate transitions between manual and autonomous driving modes for highly automated vehicles, combining a driver-monitoring system with cockpit domain controller features. The synergy of CanControl's expertise in AI image understanding and EPICNPOC's user-oriented software enables the emergence of a smart cockpit with an ultra-personalized and contextualized user experience in addition to ensuring safer driving. To learn more about the ADAVEC project, visit https://adavec.fr/en/
"Smart products need to learn and adapt their behavior according to the way users are interacting with them. By combining the driver monitoring features provided by CanControls with the Cabin Manager functions developed by EPICNPOC, our two companies are paving the way to create intelligent cockpits for tomorrow's vehicles."

Pierre Sigrist, CTO of EPICNPOC
"It is a stroke of luck to be connected to EPICNPOC so we can demonstrate our technology to a wide audience. With the BOWL Software Suite you can easily create and evaluate live experiences with a WOW-effect without the overhead of dozens of experts for construction, production, design, programming etc."

Ulrich Canzler, CEO of CanControls
his collaboration will be showcased in the BOWL® development tool demonstration at the EPICNPOC booth at Car HMI Europe from June 19 -21, 2022 in Berlin, Germany.  For more information on the event, visit https://www.car-hmi.com/
About CanControls:
CanControls is a young innovative German company with in-depth knowledge in the field of video-based scene-analysis and man-machine-interaction, with several real-time applications already in production in the automotive and aerospace sectors. In particular, its EuroNCAP-compliant DMS-SDK CCDriveGuard system is a smart solution well-known for its extraordinary robustness and accuracy.
Conducting state-of-the-art research in several domains, CanControls maintains connections to many Tier 1 suppliers and OEMs as well as universities and research centers.
About EPICNPOC:
Founded in 2018 by experts in innovation, design and software engineering, EPICNPOC is a French technology company that empowers your innovation and advanced development teams to create smart products – better and faster. Powered by the BOWL® Software Suite, EPICNPOC provides the tools and services to jumpstart, develop and experience your smart products at sprint one.
JUMPSTART your project with our collection of functional technologies. DEVELOP your project by integrating your technology and designing the desired product experience. EXPERIENCE your smart product through test and play on multiple channels including a starter kit, virtual setup and your final product.
Our team brings 15 years of experience in the automotive industry, supporting concept cars as well as production programs. We have completed over 20 high-profile PoCs in collaboration with global corporations, government and educational institutions. Launch Your Project Today!