We are delighted to announce that we will be participating in the 22nd Driving Simulation & Virtual Reality Conference & Exhibition!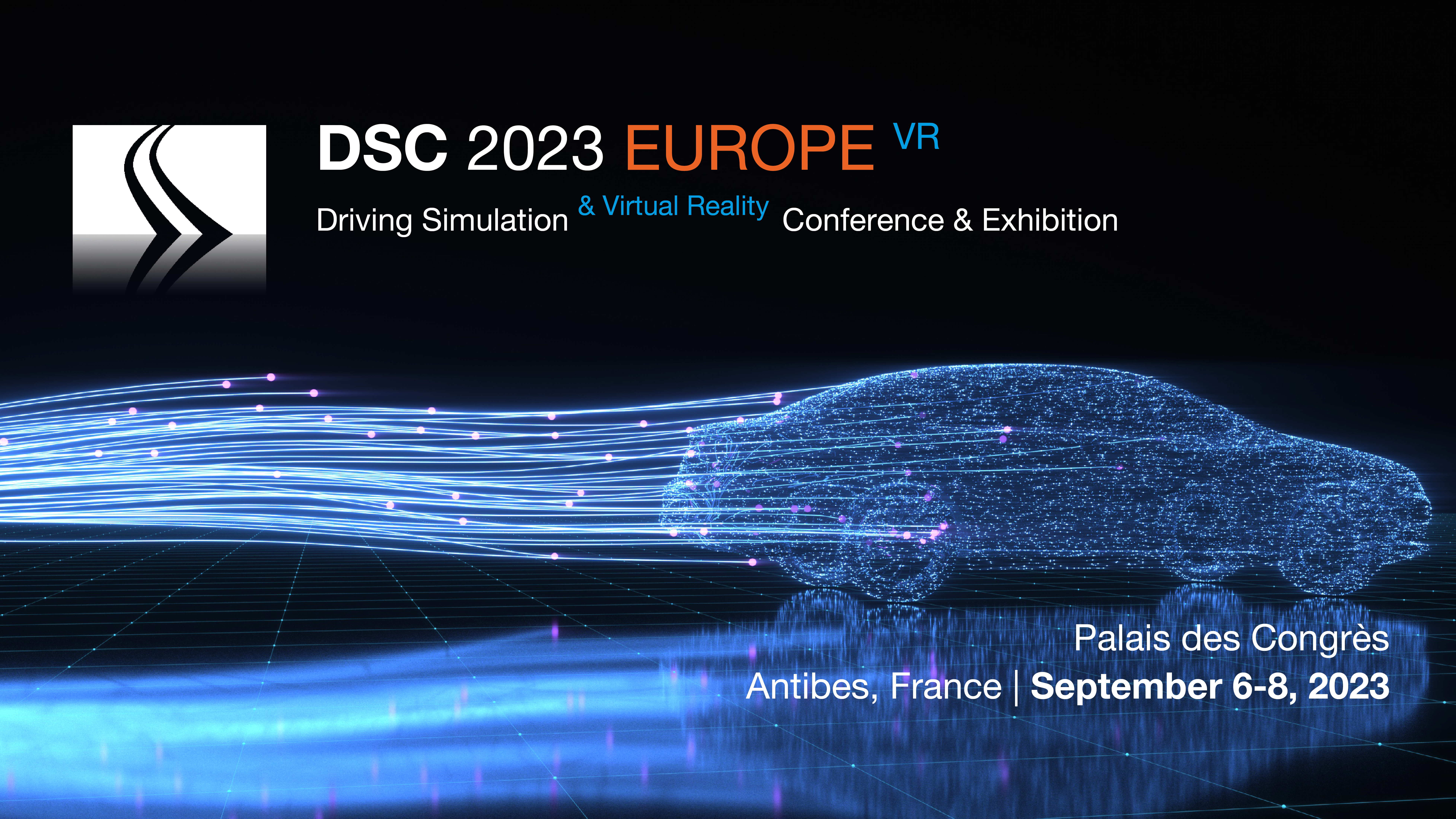 DSC gathers driving simulation specialists from the industrial and academic communities as well as commercial simulation providers. Participants will have the possibility to learn everything about the latest trends in XIL (MIL, SIL, HIL, DIL, VIL, CIL) and XR simulation for ADAS automotive HMI and driving simulation design. This year's event will take place in Antibes from 6 to 8 September 2023.
On Friday, September 8th at 3:15 p.m. CEST, Pierre Sigrist will be presenting a product solution paper on how to Prototype the UX of Your Future Cockpit.
Here is an excerpt from the paper :
« Before becoming fully autonomous, tomorrow's vehicles will automate to SAE levels 3 and 4 requiring different levels of driver involvement. During this period of transition, the role of the driver during his journey will have to be contextualized by the level of vehicle autonomy. In parallel, vehicles will have to support more shared mobility models to decrease traffic, so they will be more connected, secure and able to meet the needs of all the occupants.
In this context, users will be faced with an exponential number of technologies that ensure driving safety or life onboard features.  How do we make sure that the future solutions will be accurate to support the needs and usages of the all the vehicle occupants?
For that purpose, EPICNPOC has developed BOWL®, a suite of products for fast UX prototyping that combines agile methodology, design thinking and software engineering. Prior to the traditional production phase, BOWL® enables automakers and Tier Ones to design and experiment their UX with real users to validate the usability, the understanding and the trust regarding their future solutions. »
Please join Pierre to learn how you can prototype the UX of your next project !
On the left: Speaker: Pierre Sigrist, CTO of EPICNPOC
Exhibition: Booth 38
Epicnpoc will also exhibit at this year's event.  A full suite of BOWL development tools will be on display:
BOWL Studio – Describe, share and develop future product experiences with a no-code software studio. Automatically generate your product embedded software.
BOWL Automotive Starter Kit – Create your product experience with a modular hardware and software kit comprised of a vehicle cockpit and all Human Machine Interface functionalities. 
BOWL Virtual Experience – Add a digital twin to visualize your life on board experience.
BOWL Driving Simulator – Contextualize your cockpit HMI with the driving simulator add-on to BOWL. Control vehicle data, ADAS features, autonomous driving, weather and traffic conditions to guarantee a successful validation of your use experience in various road test conditions.
The team of Pierre Sigrist and Eric Bucci will be available to discuss how BOWL can provide you with an ecosystem of integrated automotive functions and a ready-to-use simulation system to prototype the UX of your future cockpit!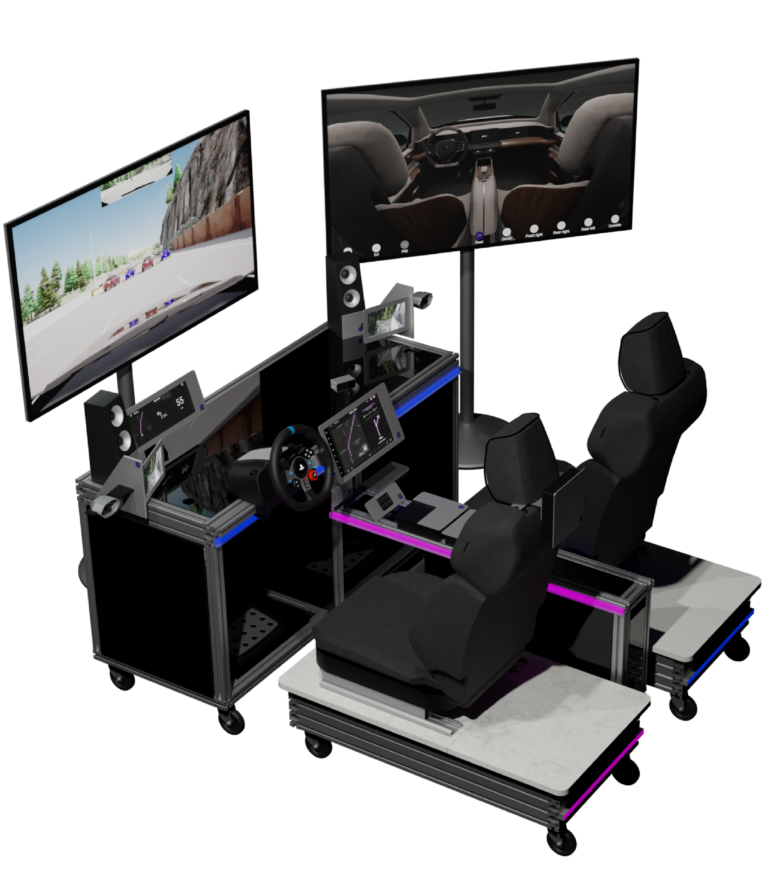 Create your smart product experiences better and faster with the tools you need to quickly turn your concept into an interactive prototype. Work with a team of design and software engineering experts that have supported concept cars and completed over 25 high-profile PoCs with global corporations, government and educational institutions.  If you work on smart products that provide interaction and generate emotions, then jumpstart your future product experience today! 
Communication Contact :