Collaborative innovation plays a pivotal role in enabling companies to expand their fields of development by joining forces with partners to develop or implement innovative projects. This approach holds immense importance for companies seeking success in complex endeavors. Moreover, collaborative innovation fosters cooperation, knowledge exchange, and the creation of added value. In the following sections, we will delve into the concept of collaborative innovation, explore its benefits, share our vision, and provide an example of a successful collaborative innovation project.
Understanding Collaborative Innovation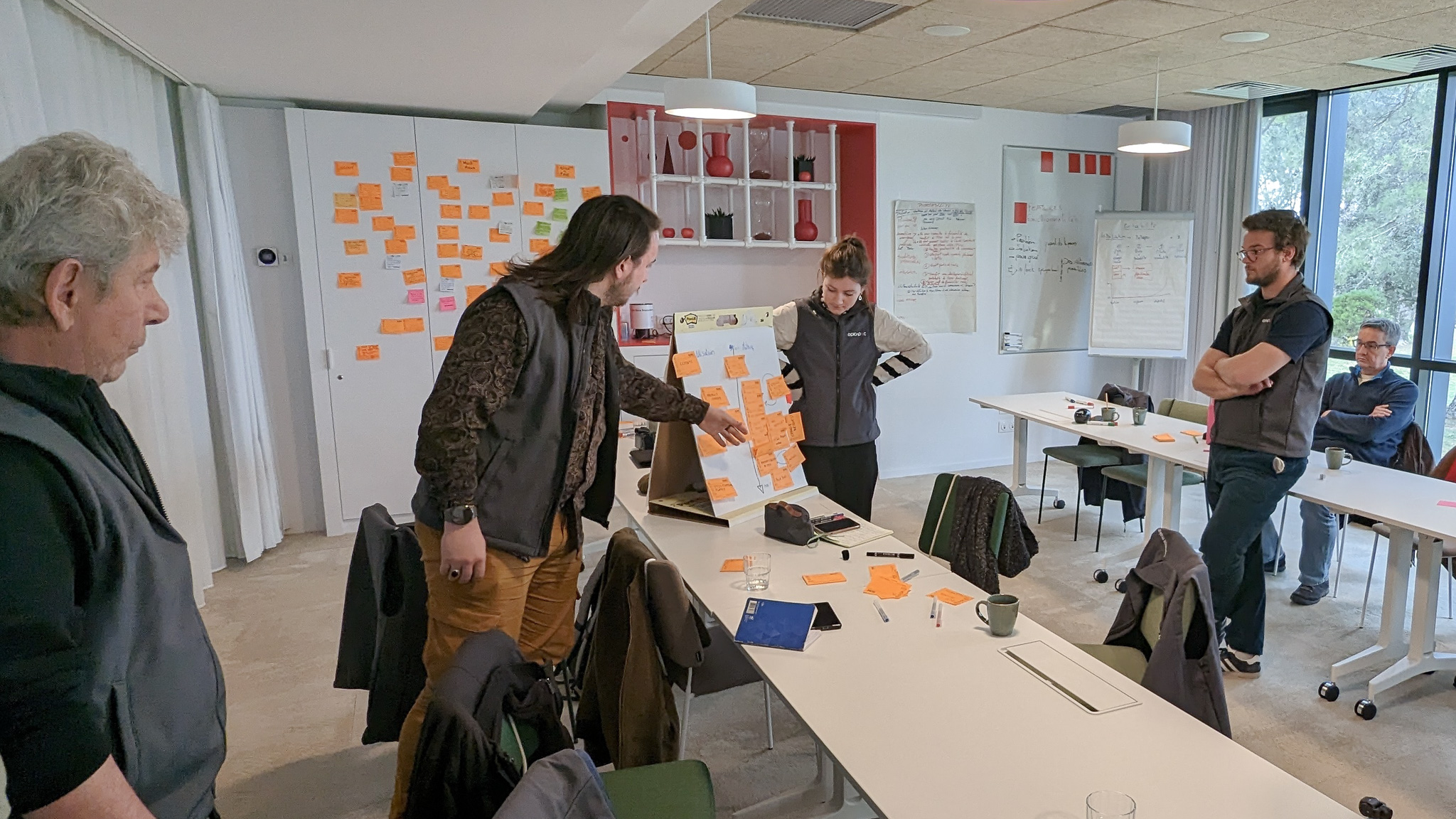 Let us begin by comparing collaborative innovation with traditional innovation. In the traditional model, companies control all aspects of innovation, resulting in substantial research and development (R&D) expenditures. On the contrary, collaborative innovation draws upon the expertise of external partners, emphasizing openness, cooperation, and resource sharing.
Collaborative innovation can take various forms, including internal and external collaboration. In this article, our primary focus is on external collaboration, which involves identifying potential partners for collaborative projects. These partners may include customers, suppliers, start-ups, or universities. Internal collaboration, on the other hand, encourages cooperation among different departments and teams within a company.
At its core, collaborative innovation revolves around co-creation, interdisciplinarity, and exploration. It entails establishing new relationships between multiple individuals or companies to embark on a creative process aimed at generating significant results. Collaborative innovation also enables interoperability, allowing products or systems with known interfaces to seamlessly integrate and work with other products or systems without any restrictions on access or implementation.
Advantages of Collaborative Innovation
Collaborative innovation offers numerous advantages to companies that embrace it. First and foremost, it enhances creativity and innovation by integrating multiple perspectives from stakeholders.
Secondly, collaborative innovation provides access to a vast reservoir of external knowledge and expertise. This external expertise is crucial, as relying solely on internal resources can make it more challenging for companies to succeed in their projects.
Furthermore, collaborative innovation allows companies to reduce their R&D costs by sharing resources with other companies and partners.
Collaborative innovation also facilitates the swift introduction of products or services to the market.
In conclusion, collaborative innovation enhances a company's competitiveness through differentiation and the creation of added value.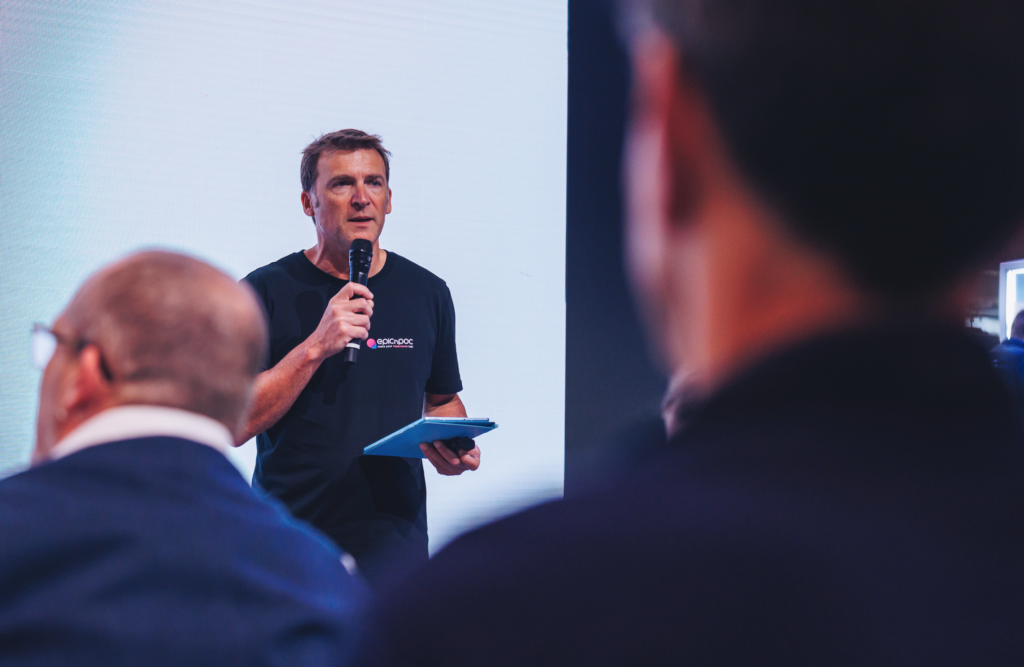 Epicnpoc specializes in software design and engineering. In a world where customers' product expectations are continuously evolving, we have developed new product experiences. While the traditional development process often prioritizes technical engineering over user experience, we have crafted tools that embrace a dual development path. This path encompasses both experiential and technical aspects, enabling your teams to create user-centric products.
When it comes to creating products, it is crucial to consider the end-users. However, achieving this can be challenging, especially when dealing with complex technologies. It is at this juncture that we see the increasing importance of collaborative innovation. Collaboration can occur within a company or extend to partnerships between large groups and start-ups. However, collaborating across different professions can prove challenging during the realization stage. Often, the absence of a design reference, such as a styling mock-up, hampers the success of the product.
At Epicnpoc, we propose that companies create this reference by taking into account the future product's user experience. In each of our projects, we aim to unite the various stakeholders involved through user embodiment—a shared objective for all development teams. We offer a solution that connects existing technologies, be it hardware or software. This approach enables rapid description and prototyping of the user experience, facilitating efficient sharing and testing.
Consequently, by initiating projects with a focus on user experience, the technologies present in the final product become more tangible, and their integration becomes smoother. Moreover, early product testing refines the user experience, making it easier to project the future product.
An Example of Successful Collaborative Innovation
Let us consider H1st Vision as an exemplary case of successful collaborative innovation. It demonstrates how effective collaboration can lead to remarkable outcomes. H1st Vision embodies a visionary approach to vehicle design, usage, and testing by seamlessly blending virtual and real environments.
The H1st Vision project posed a significant challenge in terms of time, with a completion period of less than six months. The project involved a large number of stakeholders, totaling no fewer than 12 partners. Furthermore, it encompassed the integration of 20 different technologies and required readiness for a trade show within the given timeframe.
Throughout the project, various risks surfaced, including incorrect specifications, incompatible interfaces, divergent skill sets, cultural differences, and the potential inability to deliver the product on time. Postponing the trade show was not an option, and there was a risk of producing subpar results after an extensive communications campaign had been launched.
To ensure project success, several solutions were implemented. One such solution was the creation of a compatibility layer to seamlessly integrate solutions using APIs and connector tools. Each stakeholder remained within their area of expertise and had access to a test environment to ensure compatibility between their development and the final product, allowing them to work independently in their own offices.
Dividing concerns and difficulties among team members and concealing common ground proved instrumental in achieving project success. Additionally, rapid prototyping of the graphical interface facilitated an agile approach, leading to rapid convergence on the desired solution.
Although this project presented considerable complexity, it exemplifies the unwavering commitment of our Epicnpoc team to managing, integrating, and delivering exceptional results with our software platform, BOWL™. Our platform is designed to effectively support collaborative innovation projects undertaken in conjunction with stakeholders.
If you are interested in our services and our software platform, BOWL™, please do not hesitate to contact us for further explanations. We would be more than happy to provide you with additional information.