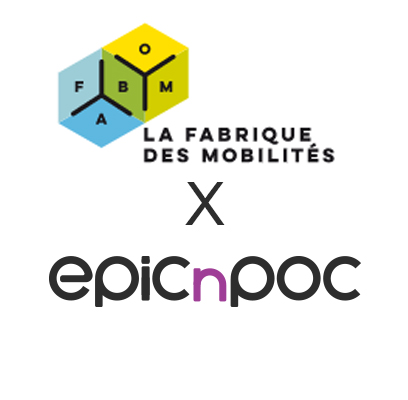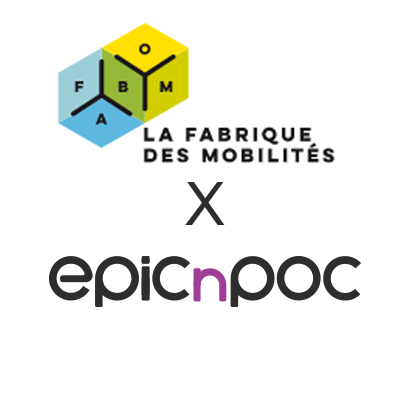 FR
epicnpoc rejoint la Fabrique des Mobilités, l'accélérateur européen des acteurs de la mobilités.
Depuis plusieurs années, les membres d'epicnpoc et de la fabrique des mobilité échangent régulièrement de par leur co-localisation au Square-paris et leur proximité à Sophia-Antipolis. C'est tout naturellement que epicnpoc rejoint officiellement la Fabrique des Mobilités pour travailler ensemble sur des projets et des communs permettant la mise en oeuvre des nouvelles mobilités.
EN
epicnpoc is joining FabMob / La Fabrique des Mobilités. FabMob is an accelerator program dedicated to transportation and mobility projects, empowering the mobility eco-system.
For many years, epicnpoc and FabMob members are regulary in contact both in Le Square-Paris and Sophia-Antipolis. As an official member of FabMob, epicnpoc will contribute with the eco-system to the accomplishment of mobility projects and commons production.