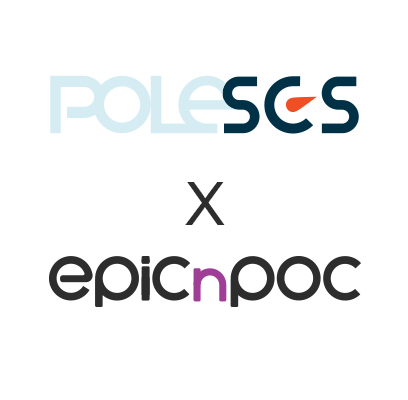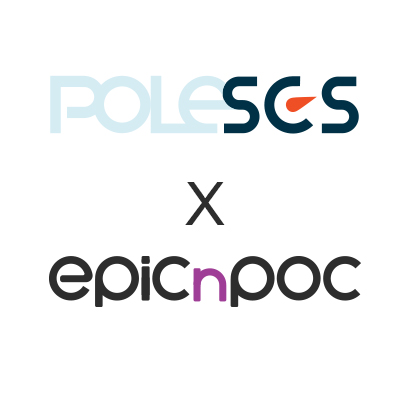 FR
epicnpoc rejoint le Pôle SCS (Solutions Communicantes Sécurisées). La start-up spécialisée dans le software et le prototypage d'expériences utilisateurs, notamment dans le domaine de la mobilité, apportera sa solution IO Core ainsi que ses méthodologies de développement des nouvelles expériences cognitives et connectées.
epicnpoc intègre ainsi un écosystème technologique clé pour les expériences et la mobilité connectée de demain. epicnpoc apporte son savoir-faire à travers la solution IO Core, basée sur une architecture SOA (Service Oriented Architecture) .
La société epicnpoc s'appuie sur deux éléments fondateurs : plus de 15 ans d'expertise dans les domaines du software embarqué pour l'automobile et des télécommunications, incarné par des profils multiples, incluant développeurs, ingénieurs et designers ; un écosystème élargi, partagé entre Sophia-Antipolis, l'Open Lab Renault-Nissan à Paris ainsi que le cluster Génaris dont elle fait partie.
A propos du pôle SCS SCS (Solutions Communicantes Sécurisées) regroupe les acteurs majeurs des métiers de la microélectronique, des télécommunications et des logiciels, des services et usages des TICS de la région SUD Provence-Alpes-Côte d'Azur. SCS est l'acteur incontournable dans les domaines des Solutions Communicantes Sécurisées, la microéléctronique, l'IoT, l'IA, le big data et la sécurité numérique.
EN
epicnpoc is joining SCS cluster (Secured Communicating Solutions). Specialized in software and user experience prototyping, epicnpoc will partner with the SCS eco-sytem using its IO Core solution as well as methodologies to develop new cognitive and connected experiences. SCS cluster
epicnpoc will position itself as innovation catalyzer, to help on future co-development about connectivity and communication technologies in the SCS cluster. The IO Core solution, based on SOA architecture (Service Oriented Architecture), offers the ability to connect multiple technologies, in order to create and test new usages scenario. This solution ensures Intellectual Property protection for all partners, while allowing innovative experiences in complex systems.
epicnpoc foundations are made of two bricks: at first epicnpoc members have more than 15 years of experience in embedded software for automotive and telecommunications technologies. This includes multiple competencies, like developers, engineers and designers. In addition, epicnpoc is part of a rich eco-system, located between Sophia-Antipolis, the Paris Renault-Nissan OpenLab and the Genaris cluster.
About SCS world-class Competitiveness cluster
The SCS Cluster (Secured Communicating Solutions) brings together the major players in microelectronics, telecommunications and software, services and uses of ICT in the French Provence Alpes Côte d'Azur Region. SCS is the key player in the fields of secured communicating solutions, microelectronics, IoT, AI, Big Data and digital security.